---
The April 4-10 Council and Advisory Body meetings will be conducted by Webinar Only due to COVID-19 concerns.
Please reference this page for further updates regarding the April meeting.
The detailed agenda and meeting notice that includes logistic information will be posted to this web page as it becomes available. If you would like a notification when the finalized agenda and meeting notice are posted and are not already on our electronic mailing list, please sign up for the PFMC List-Serv today.
Key Documents and Council meeting updates will populate to the right as they are posted. Re-visit this page for future updates.
Accessing the Council live stream (listen only):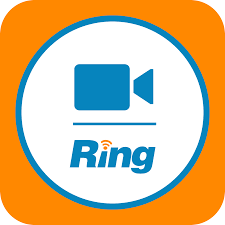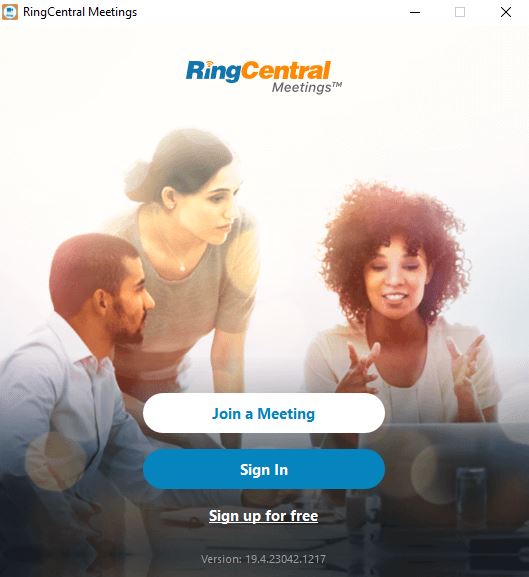 2) Launch the application and click
"Join a Meeting"
(no need to sign in or sign up for free)

3) Enter meeting ID:
(The meeting ID will remain the same each day. You can log in/out as needed. This ID is valid starting 4/5-4/10)
Please note: this is a listen-only stream, and all attendees joining the meeting will be muted by default.
Additional resources:
In advance of the meeting, please reference the following materials and video to practice joining the meeting. This is to ensure your ability to participate, as troubleshooting moments before the meeting will be difficult.
Accessing the advisory body and management team meetings:
Once you have downloaded the RingCentral Meetings application, you can copy and paste or manually type in the meeting ID provided below after clicking "Join a meeting."
Please refer to the meeting notice and detailed agenda for days and start times for each group. The same meeting ID is used for each day of the meeting.
Coastal Pelagic Species Advisory Subpanel – Meeting ID: (coming soon)
Coastal Pelagic Species Management Team – Meeting ID: (coming soon)
Groundfish Electronic Monitoring Policy Advisory Committee and
Technical Advisory Subpanel – Meeting ID: (coming soon)
Salmon Advisory Subpanel – Meeting ID: (coming soon)
Salmon Technical Team – Meeting ID: (coming soon)
Scientific and Statistical Team – Meeting ID: (coming soon)
Groundfish Advisory Subpanel – Meeting ID: (coming soon)
Groundfish Management Team – Meeting ID: (coming soon)
Enforcement Consultants – Meeting ID: (coming soon)
How to submit an oral public comment during the Council webinar:
As with our in-person meetings, we will be accepting oral public comment for each agenda Item. You will still need to fill out a public comment card to sign up for an opportunity to speak, and oral comments will only be accepted before Council action on each agenda item. A link to the public comment sign-up forms will be posted here once the meeting begins.
How to submit a PowerPoint or other visual aid:
As with our in-person meetings, if your public comment includes a PowerPoint, photo, video or other visual aid, you must submit your file to both Kris Kleinschmidt (kris.kleinschmidt@noaa.gov) and Sandra Krause (sandra.krause@noaa.gov) no later than 5pm the day before the agenda item. Please be sure to include your name and the relevant agenda item in the email You will still need to fill out the above mentioned public comment card.

When it is time to present to the Council, you will be unmuted and can present your comments; Sandra Krause will run the visual aid presentation, and we ask that you ask her to advance the slides for you.

FAQ:
What's the best way to join the Council meeting webinar?
1) Ensure you have a good internet connection.
2) Use a headset or earphones and connect to "Computer Audio" to take some burden off the phone systems during this time with everyone working remotely.
3) Turn off video camera sharing (where applicable) to reduce bandwidth.
How do I join the Council meeting stream and other advisory body or management team streams?
You can only connect to one meeting at a time. We have provided the access codes for each advisory body and Council Meeting stream above. You can leave a meeting, and join another meeting based on your interests/participation. Alternatively, if you have multiple devices such as a tablet and computer, you could join one meeting on one, and another meeting on another.
I see RingCentral is powered by Zoom. Can I use my Zoom account/application to join the meeting?
No. RingCentral is a web-based phone system that has a license agreement with Zoom to handle the video portion of their calls. While the video is handled by a Zoom plugin, the overall call is handled by RingCentral. As such you must use the RingCentral application.
If I work for an organization that does not allow me to install applications, what do I do?
First, please consult your IT department. In, our calls to various organizations we work with we have found overwhelmingly that their IT departments have approved the installation of the RingCentral Meeting application. However, if you cannot install the application, you may join the webinar via a web browser that requires no download/install. (You will see that option when you are prompted to download the application). Please note, that this is a limited interface, and is primarily intended for listening only. Alternatively, you can use a personal device to download the application and connect.
Can I just dial into the meeting with my phone to listen vs joining via a computer?
Yes. However, since you are not logging in via the application, you will not be able to supply your name for the host. This means on the participants list, you will appear as the phone number you dial in from. It also means there is no raise hand functionality for you, so in most cases you will be able to listen but not participate in the conversation.
If I don't have a computer, can I join via a smartphone or tablet?
Yes! Please visit your device's app store and download the RingCentral Meeting application. This will allow you to join the meeting and either dial in via internet connection only (helpful if you're connected to WiFi) or via a cellular connection. For more details please see the RingCentral mobile app page. Here you can enter your mobile number and you will be texted the link to download the app. See also the mobile app page for more details.
How do I submit and speak to a public comment during the meeting?
First make sure you have joined the webinar, and have entered your name so we can associate your comment with you on the attendee list.
Next fill out our Electronic Public Comment card (with the same name you joined the webinar with). *Link available once the meeting begins
Finally, during the public comment period for the various agenda items, we will call on individuals who have submitted comments and unmute them so they can provide comments.
Please note: if technical issues arise, we will move onto the next person signed up to comment. We will circle back at the end to allow you to attempt again.
For Public Comment, what if I have a PowerPoint, or something visual I'd like to show?
As with in-person Council meetings, we will allow the public to submit a PowerPoint or other visual aide in support of their oral testimony. These submissions need to be emailed to both Kris Kleinschmidt (kris.kleinschmidt@noaa.gov), and Sandra Krause (sandra.krause@noaa.gov) no later than 5pm the day before the Agenda item is to go on the floor. This allows time for processing, testing etc. to ensure we don't have any difficulty sharing it on the screen. When your time to comment comes up, we will share the screen with your visual, and ask that you instruct us to advance the slide orally.
What about the morning state delegation meetings? How will I be able to participate in those meetings?
Each state will be providing and managing their own audio call-in numbers or webinar numbers.

Oregon State Delegation (hosted by ODFW – audio only)
Dial this USA Toll-Free: 866-434-5269
Enter the following ACCESS CODE: 1005894
Washington State Delegation (hosted by WDFW)
Please join my meeting from your computer, tablet or smartphone by visiting this link: https://global.gotomeeting.com/join/809967581
You can also dial in using your phone: United States: +1 (571) 317-3112
Enter the following Access Code: 809-967-581

California State Delegation (hosted by CDFW)
Will not be having a morning delegation meeting.