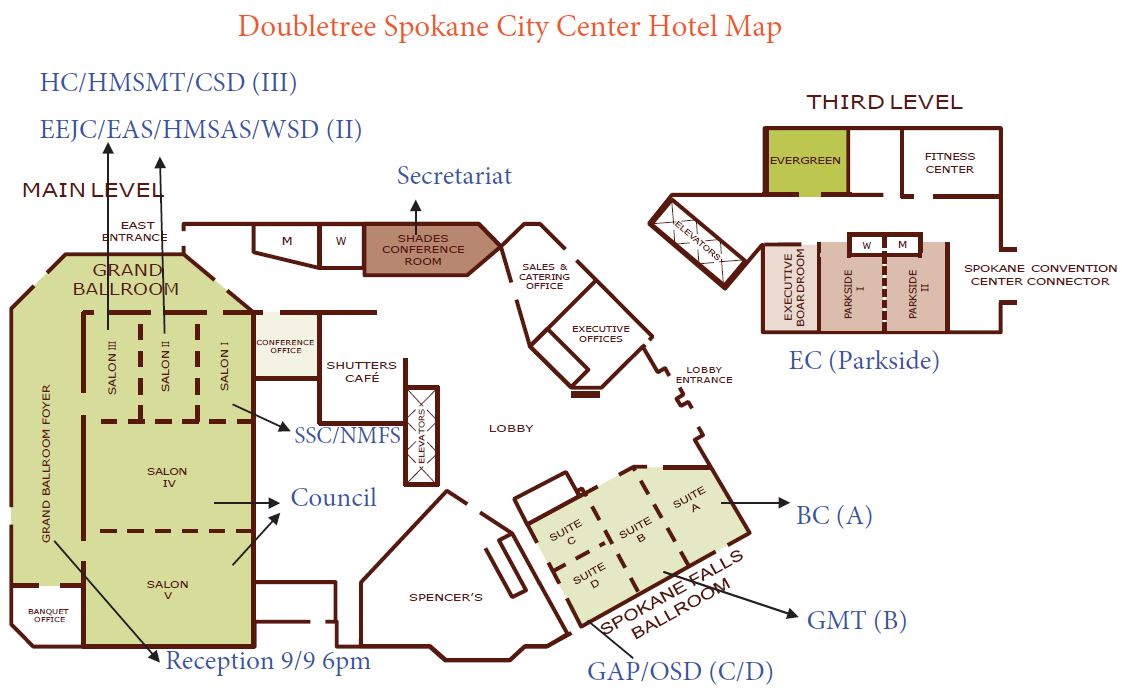 Meeting dates: September 9-14
Location: DoubleTree Spokane City Center 322 N Spokane Falls Court
Spokane, WA 99201

Check in 4pm Check Out 11am
No shuttle service. Use Taxi or Ride share (Lyft, Uber)
Parking: Self park discounted to $12/day at hotel
Council Floor Session:
WiFi: Connect to: Doubletree Meeting, Password: PFMC2023
Sign up to give Public Comment via our E-Portal or at the back of the ballroom.
Livestream the Council floor session via our YouTube channel or follow us on Twitter (@PFMCagenda)
Travel & Hotel Guidance:
Early Departure: Attendee must notify the hotel 48hrs in advance.
Cancellations: Attendee must notify the hotel and Patricia Hearing 72hrs in advance.
Any unwarranted fees associated with hotel cancellations or changes may be applied to the attendee.