The Pacific Fishery Management Council is proud to announce our new electronic public comment portal (E-Portal).
Starting today, our new E-Portal is in beta testing for the November 2018 Council Meeting. Public comments will still be accepted via pfmc.comments@noaa.gov, but we strongly encourage using the new E-Portal. By the March 2019 Council meeting, the E-Portal will be the only way to submit public comments electronically (paper submissions via mail or fax will be manually entered into the E-Portal by Council staff for the record).
Get to know the E-Portal (link to slideshow, instructions, and YouTube video):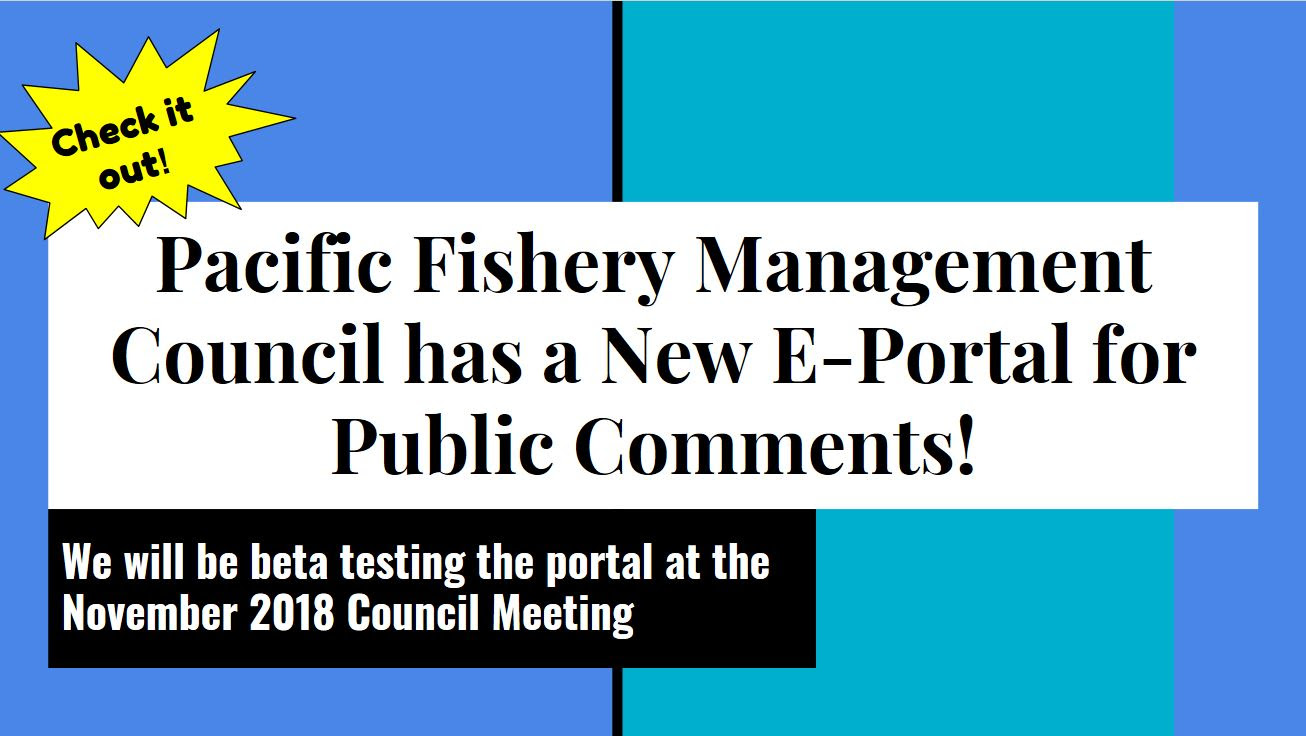 Link to instructional YouTube video
Link to the new E-Portal (bookmark this page)
If you have questions regarding the E-Portal, please contact Kris Kleinschmidt, PFMC IT Staff, at 503-820-2411.
SHARE THIS: